About Us
About Us
Our company began in 1973 when Dale & Donna Koontz created their custom home building company with one single employee. Dale brought carpentry experience, high standards, professional integrity and attention to detail to every job. The company has now grown to 25+ individuals who embody our core values- integrity, professionalism and craftsmanship. These are the foundation upon which this business was developed. Our team is passionate about serving you and providing excellent work with your remodel or new home build
.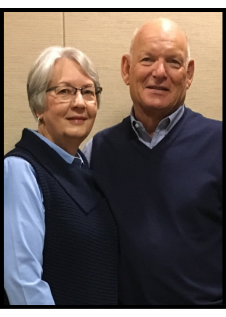 INTEGRITY: "They did exactly what they said they would do."
At Dale Koontz – Builder, we say what we mean, and we mean what we say. We show up when we say we are going to, do what we said we would do and charge what we told you it would cost. And if there are mistakes along the way, we are transparent with you and fix them,
correctly. We treat people the way we want to be treated- with honesty and integrity.

PROFESSIONALISM: "We run this company like a business."
We plan. We organize. We document. We use professional methods and best practices of the industry. We are always learning and improving.
We contribute to the community as any strong business would. We seek to compensate employees with market rate pay and competitive
benefits to make our company an employer of choice not just for our industry, but in our community. This is not a hobby or side job for us,
rather an important career for the members of our team and their families.

QUALITY CRAFTSMANSHIP: "We strive to do the very best possible job we can do."
Ask our previous customers, vendors, subcontractors, and the area realtors; Koontz is synonymous with quality. "Good enough" won't be good enough. We go above and beyond to produce the best possible product we can. If there is trouble, we stand behind our work and make it right.
Everything we do reflects the highest of quality and value for your money. Our team knows that the quality of the finished product trumps all.

COMMUNITY IMPACT
Dale's sons and grandson are now 2nd and 3rd generation owners of our company. Tim Koontz serves as company President, Scott Koontz as Secretary/Treasurer and Scott's son, Matthew, is Vice President. He is responsible for sales and estimating, and assists in project management.
In 2021, Dale Koontz was inducted into the Quincy Area Chamber of Commerce Hall of Fame. This is a prestigious honor that is greatly appreciated by the Koontz family and the entire team at Dale Koontz - Builder. View the video by clicking the link: QACC Hall of Fame Video

"The Experience is the Difference."
What sets us apart from every other construction company? Your experience and our core values of professionalism, integrity, and craftsmanship contribute to that. We make the daunting process simple and clear for you. Click here to view our photo galleries and see our craftsmanship in action. Interested in New Construction or Remodeling? Click here to view our services.
If you've landed here to learn more about us, we invite you to scroll through the different photo galleries showing some of our work. If you really want to know what separates us from other builders, please read why we say "The Experience is the Difference". Our success is based on you, and we are forever grateful.